Success Stories
Some of our previous work.
Our Hospital engaged SE-GA as they were the successful vendor of our Request for Proposal for WSIB Cost Recovery services in 2018.

Since that time we have worked closely with SE-GA; to date they have been very successful on behalf of our Hospital and our expectation is they will continue to do so well into the future.

Where we are most impressed with SE-GA is their commitment to customer service and education. They have been regularly responsive and supportive and assisted in education for our organization.

SE-GA has provided one-on-one training to our team, and our team meets with SE-GA monthly to review our new Accident Cost Statement.

Needless to say we are very happy SE-GA was the successful vendor for our RFP

David Vigor
Manager, Employee Health & Safety
GTA Area Hospital
---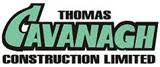 We at Thomas Cavanagh have found that the professional team at SEGA are knowledgeable, experienced and provide advice you can trust. SEGA has also taken the time to understand our business and our needs before providing advice that helps us move forward in a positive manner.
---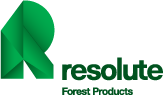 Resolute Forest Products has partnered with SEGA since 2009, assisting us with WSIB Cost Recovery, Claims Management, NEER projections and Appeals at the ARO and Tribunal with great success. They provide significant insight from a legal standpoint and medical view but more so allows us to make sound financial decisions in regards to NEER costs and projections. I have no hesitation in recommending SEGA's services.
–Leeanne Portelance – Supervisor, Disability Management
---
We were thrilled to see SE-GA gained us cost relief, with interest, on a 9 year old claim. We would not have proceeded with this appeal without these services being offered on contingency".
–Controller, G. Zavitz Ltd
---

VHA, like many Health Care providers, has had difficulty over the years in providing productive modified work. SEGA Consulting helped our company install the critical infrastructure that has our company now receiving substantial NEER rebates.
A key part of our turnaround has been the support we have received from SEGA with our complex claims and in how they have helped empower our staff to utilize our internal controls to substantially reduce our number of lost time days when compared to our performance prior to beginning our engagement with SEGA.
The results we have achieved by working with SEGA, in a short period of time, are measurable and sustainable. They have exceeded our expectations.
–Kelley Myers – Vice President, Human Resources & Organizational Development, VHA Home HealthCare
---

Kingston General Hospital began working with SEGA Consulting in 2012 and to date, SEGA has been successful in obtaining cost relief on several costly claims. Through their newsletters and NEER seminars, SEGA has been a valuable resource for our own internal claims management staff. SEGA is more of a partner than a consultant and we are satisfied with their services and support that have helped us to maximize our cost recovery opportunities and implement more effective claim management strategies.
–Joanna Noonan, Manager, Occupational Health, Safety & Wellness
---

Penske utilizes SEGA's cost recovery and claims management services across Canada. They provide us with a unique expertise that allows us to make strategic decisions with our high cost claims from the past as well as advise us with support to substantially control our workers' compensation drivers (frequency, duration and costs). SEGA's return on investment has been unprecedented for our organization and we would highly recommend their services.
–Gord Milroy, Safety Specialist for Canada, Penske Truck Leasing
---
A.O. Smith has worked with SEGA Consulting since 2014 and they have been successful on our files throughout our engagement. They identified a 2011 file for Cost Relief at the outset of our business relationship and continued that appeal to the Workplace Safety & Insurance Appeals Tribunal (WSIAT). They appeal was heard by the Tribunal in 2017, by which time the claim was well outside of the 4 year NEER window.
I was extremely happy with this outcome because I worked very hard to achieve cost relief on this file and I was unsuccessful. Having worked at the Board for years I was very frustrated that I could not gain cost relief knowing this worker had a pre-existing condition. This appeal needed SEGA's expertise and professionalism, including their submission by an Orthopedic Surgeon.
SEGA was successful in gaining cost relief on that file but more importantly they were able to secure savings and we recently received the cheque from the WSIB for our savings. It is highly doubtful any other consulting firm could have achieved this result. We can strongly recommend not only for their ability to produce tangible results but also for their professionalism and the quality of their associates.
---

Priestly Demolition was very confident with the capabilities and professionalism of SEGA Consulting when we began our business relationship earlier this year. What we did not expect was the speed at which they could achieve results on our behalf. We received a letter from the WSIB granting cost relief on one of our costly claims, 60 days after we signed your agreement!
---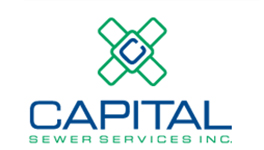 Capital Sewer Services engaged SEGA Consulting to be part of overall Health & Safety/WSIB strategy.
Their efforts have produced tremendous benefits for our company. Their understanding of the cost structures of NEER and CAD-7 played a large part in helping our team achieve fantastic results.
We felt very comfortable with their approach from the onset on our relationship they have delivered upon their promises.
–Greg Long – Chief Financial Officer, Capital Sewer
---

SEGA has demonstrated great understanding of the NEER program. Through their advice we were able obtain a significant turnaround in our NEER performance that we would not been able to receive without their initiatives.
We are strong proponents of a safe workplace but ultimately WSIB comes down to dollars. For companies that want to see if they can improve their WSIB financial outcomes their first call should be to SEGA.
–Francis Michaud, Total Security Management
---
SEGA has been very helpful to Fabricland whenever we have called upon them.Most recently they gained cost relief on a troublesome claim where an employee suffered an anaphylactic reaction to a food allergy. Without SEGA this claim would have had a very negative impact to our NEER statement.
SEGA acted swiftly to our request and we are very pleased with their results.
–Michael Filonienko – Human Resources Manager, Fabricland Distributors Inc.
---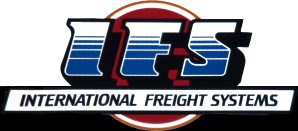 SEGA consulting has been part of our team since 2009 and we are continually pleased with their success on our behalf. Recently they were able to get cost relief on a claim for IFS that was outside of the NEER window. Imagine our surprise when we received a cheque from the WSIB! SEGA is very professional and they continue to deliver on their promises. We can strongly recommend them to any company that wants to improve their WSIB situation.
–Steve McGinty, Controller
---

On behalf of OCL, I would like to thank you for the time and energy spent by your organization in trying to uncover some cost savings for us. OCL is a non-profit agency and any opportunity we can realize to save money on the bottom line should be looked at. We have had a great experience with you thus far and would not hesitate to contact you in the future should the need arise.
–Brad Purvis, Human Resources Assistant, Ottawa-Carleton Lifeskills Inc.
---

We are proud of our safety program and record here at Capital Paving. However we, like many contractors, have a number of questions about our CAD-7 and the WSIB's rebate/surcharge calculations.
When I call my contacts at SEGA to ask these questions, I do receive a quick response that explains our CAD-7 to me in layman's language so that I am able to apply these principles to our programs.
Most recently SEGA was able to work through a challenging situation with WSIB that will have a significant impact on our CAD-7 for the next two years. SEGA Consulting understands our concerns and provides us with the answers that we need.
–Rick Feddema, Health and Safety Manager, Capital Paving Inc.
---

SEGA Consulting has been instrumental in improving our CAD-7! Most recently they were successful representing our interests at an Appeals hearing, the result of which prevented us from incurring higher costs. On the same claim they achieved significant cost relief.
–Vincent Geerdinck, President
---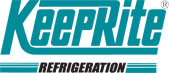 We are sending this note as we have just received our September NEER statement and are thrilled by our rebate!
Much of this rebate is attributable to our internal efforts at both prevention and return to work activities however we also recognize the significant contribution of SEGA Consulting. Your work getting us Cost Relief has amplified our results.
We also would like to acknowledge your support when we have a question. We always get a faster response from you then when we call the WSIB.
We look forward to next year's rebate as well
–Barbara Plant, Human Resources
---

SEGA Consulting has worked with FirstOnSite Restoration by helping gain greater understanding of our NEER and CAD-7 risks and opportunities. In a very short period of time from when they started with our company we are able to see direct results from their cost recovery work. Their support has been quite beneficial to improving our claims management performance and helping aid with controlling WSIB costs.
If you looking for a WSIB partner we strongly recommend SEGA.
---

SEGA has been working with Unimin for over 2 year and we are continually impressed with their professionalism, support and especially the results.
Most recently they represented Unimin at a hearing of the Tribunal and were very successful on our behalf.
–Sandi L. Bowker, Director, Human Resources
---

JNE hired SEGA in 2010 to review a past WSIB claim. We expended a lot of time and effort on this claim but we could not reduce the cost of the claim at all. SEGA took this claim all the way to the Tribunal and was able to reduce the cost of that claim by 50%!
Their services were provided to our company on contingency and we have not been charged any additional fees even though they have worked on this case for over 2 years. We are very happy with the quality of service and professionalism we received from SEGA and can recommend them to any company that is concerned about their WSIB costs
–Julie Turner, H&S Manager
---

We engaged SEGA after we had worked with two other WSIB consultants. SEGA was able to secure a significant savings for our company on the same issues that were pursued previously.
–Henry Keeler, Manager of Health & Safety / Human Resources
---

By working together with SEGA Consulting we were able to close our 2011 claims. We were anticipating a surcharge for 2011 but are now expecting a significant rebate!
We trust and appreciate SEGA's WSIB advice and can strongly recommend them to other companies in the transportation industry!
–Tom Humble, V.P. of Finance, Fleetway Transport Inc.
---

SEGA was able to obtain for Omni Facility Services a sizeable recovery from a 2006 claim in the summer of 2011.
---

We had a claim where we questioned if our worker was entitled to WSIB benefits. On our behalf SEGA presented the information to the WSIB and was successful in having Loss of Earnings Benefits denied. As we are a roofing contractor any CAD-7 frequency would be very expensive. We estimate SEGA saved our company over $30,000.00
---
In a very short period of time, SEGA was able to obtain a significant savings for Emerald Tile. Our time investment for SEGA's services was minimal and we are very happy with how their program worked to obtain results as well as not interfere with our relationship with the WSIB.
–Nancy Chow Jolliffe, Emerald Tile & Marble
---

SEGA provides multiple services to Chislett Roofing. They have been successful in finding us money from 10 years ago outside the CAD-7 window as well as providing us with ongoing support with complex claims management and direction on dealing with a WSIB Revenue Audit.
–Bill Chislett, Chislett Asphalt Roofing
---

SEGA has been providing workers' compensation services to Magellan Aerospace. They have been successful in reclassification of one of our rate groups which has lowered our premiums as well as having several claims reduced. SEGA is one supplier you will want to outsource to, as they can provide a truly tangible return on investment.
–Jo-Ann Ball, Vice President Human Resources, Magellan Aerospace Corporation
---

SEGA is working successfully with Thunder Bay Regional Health Sciences Centre providing cost recovery services with terrific results.
–Lorraine Campbell, Manager of Occupational Health & Safety
---
Southlake Regional Health Centre
SEGA has worked successfully providing cost recovery services to Southlake Regional Health Centre.
---

SEGA Workplace Consulting has become an integral part of our WSIB team. Their insight and advice have been very useful on a number of issues including WSIAT matters. Most recently they achieved a 90% savings on a very costly claim.
---
Koprash Facilities Services
SEGA provided Koprash with an in depth review and analysis of our high cost claims from the past. As this was a no financial risk proposal, we did not incur any additional fees based on the fact that it was strictly accident cost credits which SEGA obtained on our behalf and did not result in a true net financial savings to Koprash. Going forward, SEGA provides strategic advice that allows us to make decisions with our WSIB program to the benefit of our employees and staff in a timely manner, thus avoiding future costs and allowing us to remain a safe competitive organization.
---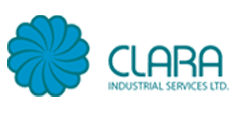 Clara was approached by SEGA to provide their services and in a very short amount of time was able to generate results with minimal time investment on our part. We would definitely recommend SEGA's services to help reduce your workers' compensation costs.
---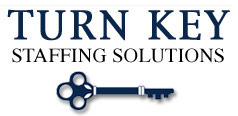 Turn Key Staffing Solutions engaged SEGA's services to review an issue where a previous consultant was unable to obtain any financial results. Through their cost recovery program, SEGA was able to obtain generate success for our organization on this same issue, even though it had already fallen outside of the NEER window. We would not hesitate to recommend SEGA![/vc_column_text][/vc_column][/vc_row]